Friends of the Astoria Armory
Bringing Back an Astoria Tradition
The Friends of the Astoria Armory is a group of community members who are in the process of restoring this incredible landmark. Much progress has been made in the past few years. Quality programs that serve the youth, the homeless, and the community at large are flourishing. But there is much work yet to do. This summer, the FOAA are hoping to finally obtain ownership, and are already doing major restorations, including making the over 10,000 square foot arena acoustically ready for world-class bands and entertainment. So keep checking back to our site for more exciting developments in the near future!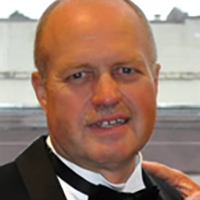 Mike Davies is a native of Bend, Oregon and a graduate of Portland State University. Mike served as an officer and helicopter pilot in the Coast Guard before beginning his very successful business career on the North Coast in 1990. Mike owns and operates a half dozen restaurants in Seaside, Warrenton and Astoria. He and his wife, Mary, are generous volunteers and donors to a wide array of community organizations and programs. Mike has served on various boards throughout the North Coast including as President of the Astoria-Warrenton Chamber of Commerce from 1998 to 1999. Mike and Mary, through their association with the Catholic Church, have traveled to Africa on numerous occasions, establishing benevolent associations and relationships to benefit different mission programs. An avid cyclist, Mike is the founder and chief protagonist of the North Coast Old Spokes, a loose-knit group of aging roadies.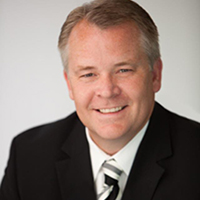 Greg's first introduction to Astoria was in the summer of 1977, venturing with his father who chartered fishing vessels for deep sea fishing entertaining clients for Schnitzer Steel. His father would entertain clients at the old Red Lion Hotel with Pig N Pancake being a favorite stop every morning before the boat would leave. Greg grew up in McMinnville, Oregon graduating from Linfield College also in McMinnville. After 16 years of employment with Pepsico, where he met his beautiful wife Sydney Van Dusen, they decided to leave the fast pace life of Northern California and move to Astoria in search of balance between work and family. Greg moved into banking as a Commercial Loan Officer and is currently with Clatsop Community Bank in Seaside. Greg is currently serving on the Lower Columbia Hospice Advisory Board and just completed his tenure serving as President of Astoria Golf and Country Club in 2012.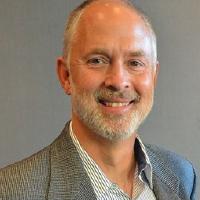 Bruce was elected as City Councilor, City of Astoria, in November 2016. Bruce completed a 30 year Coast Guard career in 2014, retiring in command of Sector Columbia River and Air Station Astoria. He worked as a helicopter pilot for the Columbia River Bar Pilots from 2014-2016. Bruce holds a Master's in Public Administration from Syracuse University, and B.A. from Washington and Lee University. Bruce is also a Trustee of the Columbia River Maritime Museum, and serves on the Astoria Public Library Foundation.