Friends of the Astoria Armory
Bringing Back an Astoria Tradition
The Friends of the Astoria Armory is a group of community members who are in the process of restoring this incredible landmark. Much progress has been made in the past few years. Quality programs that serve the youth, the homeless, and the community at large are flourishing. But there is much work yet to do. This summer, the FOAA are hoping to finally obtain ownership, and are already doing major restorations, including making the over 10,000 square foot arena acoustically ready for world-class bands and entertainment. So keep checking back to our site for more exciting developments in the near future!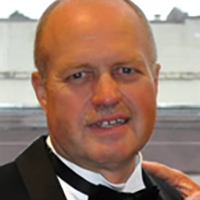 Mike Davies is a native of Bend, Oregon and a graduate of Portland State University. Mike served as an officer and helicopter pilot in the Coast Guard before beginning his very successful business career on the North Coast in 1990. Mike owns and operates a half dozen restaurants in Seaside, Warrenton and Astoria. He and his wife, Mary, are generous volunteers and donors to a wide array of community organizations and programs. Mike has served on various boards throughout the North Coast including as President of the Astoria-Warrenton Chamber of Commerce from 1998 to 1999. Mike and Mary, through their association with the Catholic Church, have traveled to Africa on numerous occasions, establishing benevolent associations and relationships to benefit different mission programs. An avid cyclist, Mike is the founder and chief protagonist of the North Coast Old Spokes, a loose-knit group of aging roadies.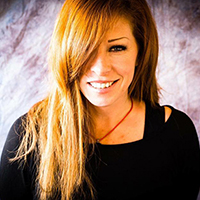 Robyn Koustic
Community Director
Robyn is a well-seasoned event planner and organizer. She currently handles all of the booking, planning, and execution of most of the events presented at the Armory. Robyn is also the founder and leader of the Astoria Anti-Bullying Program and K.I.D. Volunteer Group.
If you have any questions about booking the Armory or about any of the many community programs we present, please contact Robyn at 503.791.6064 or email her – Click here.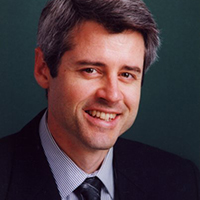 Sean Fitzpatrick
Vice President
Sean Fitzpatrick spent his childhood summers working in the hay fields along the Young's River and the family's farm on banks of Young's Bay. His lifetime goal was to buy The Illahee Apartments and retire in Astoria. For over 30 years, Sean worked in the real estate industry in California and Oregon. His background includes a Bachelor's Degree in Business with a concentration in Finance and Property Management. He has used that in his career working in lending, leasing, sales and development of residential, commercial and industrial properties. He has restored, refurbished or upgraded several properties and looks forward to re-opening the Astoria Armory as an asset to be enjoyed by the community.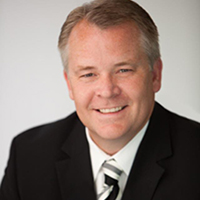 Greg's first introduction to Astoria was in the summer of 1977, venturing with his father who chartered fishing vessels for deep sea fishing entertaining clients for Schnitzer Steel. His father would entertain clients at the old Red Lion Hotel with Pig N Pancake being a favorite stop every morning before the boat would leave. Greg grew up in McMinnville, Oregon graduating from Linfield College also in McMinnville. After 16 years of employment with Pepsico, where he met his beautiful wife Sydney Van Dusen, they decided to leave the fast pace life of Northern California and move to Astoria in search of balance between work and family. Greg moved into banking as a Commercial Loan Officer and is currently with Clatsop Community Bank in Seaside. Greg is currently serving on the Lower Columbia Hospice Advisory Board and just completed his tenure serving as President of Astoria Golf and Country Club in 2012.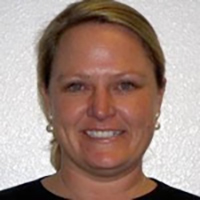 Sarah Bunce spent her childhood years growing up in Ohio, California and Portland, Oregon. Her high school years were spent in Mount Hermon, MA and then she attended college at the University of Oregon and UNLV in their Hospitality Management program. Sarah spent the last fifteen years marketing, selling and executing corporate and incentive events in Las Vegas, NV and Monterey, CA. In 2014 Sarah decided to return to the Pacific Northwest because of its beauty, history, culture and to be closer to her family. Sarah balances her professional career with volunteer activities, travel and walking on the beach with her beloved yellow lab, Oxford. Sarah is thrilled to be a part of the development of the Armory, which promises to be one of the most unique venues in Oregon.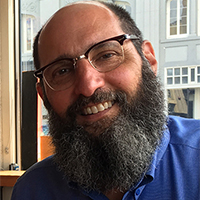 Daniel Stein
Board Member
Dan is a recent transplant to Astoria after living in Portland for fourteen years. A native of Wisconsin, he received his business degree from the University of Michigan in 1983 and pursued a career in residential and commercial real estate brokerage. In 1996 he opened the Madison, Wisconsin office of CBRE. In 2000, he moved to Portland to head the retail department of CBRE. After retiring from active brokerage in 2007, Dan has been involved in various non-profit organizations including leadership positions at Junior Achievement and SE Works. In addition, he is a trustee of the Stein Scholars program that prepares and funds over 160 inner-city Milwaukee, Wisconsin youth for college. He also tutors math and ESL at SE Works and Clackamas Community College. In his free time, Dan squanders his time acquiring and enjoying old (and dilapidated) fountain pens, watches, stereo gear and cars. His long-suffering wife of 25 years, Sue is an Associate Vice Provost at Pacific University. They have two dogs, Squishy and Peaches, who run their lives.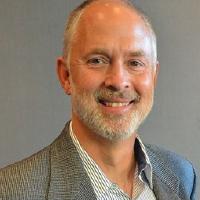 Bruce was elected as City Councilor, City of Astoria, in November 2016. Bruce completed a 30 year Coast Guard career in 2014, retiring in command of Sector Columbia River and Air Station Astoria. He worked as a helicopter pilot for the Columbia River Bar Pilots from 2014-2016. Bruce holds a Master's in Public Administration from Syracuse University, and B.A. from Washington and Lee University. Bruce is also a Trustee of the Columbia River Maritime Museum, and serves on the Astoria Public Library Foundation.